Welcome to Wichita County Extension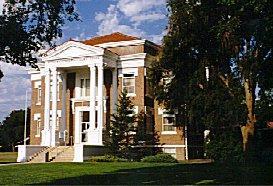 Welcome to Wichita County! Your local Extension Office is a tremendous resource for finding the information you need. Located in the basement of the Wichita County Courthouse in Leoti, Kansas, we are here to help answer your questions about Lawn & Gardens, 4-H & Youth Development, Crops & Livestock, and Health & Nutrition.
DID YOU KNOW…There is a Task Force working on the daycare shortage in Wichita County. To assess the situation, the task force is conducting a daycare needs survey. We ask that all households please take a few minutes to fill out the survey. Your responses will be anonymous. If you'd like to participate in a Daycare Focus Group (a 1-day, 3-hour commitment) or in another capacity of this project,please contact the Wichita County Extension Office at 620-375-2724. Thank you so much for your support and effort to help us resolve this problem!
Please go to this link to take theshort survey: https://tinyurl.com/KS-Child-Care-Needs